SOCIAL DISTANCING SHIELDS



ALL SIZES AND CONFIGURATIONS AVAILABLE.

Contact ROBERT SHELL for additional information.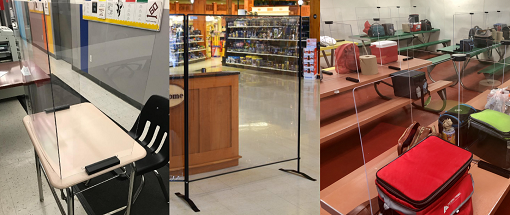 EPSON MULTIFUNCTION SCANNERS
Ideal for use at teller stations, Epson's fully integrated, multifunction TM-S9000MJ offers multiple advanced features all in one small footprint. It features the industry's fastest check scanning speed, the highest MICR accuracy in its class, an award-winning TM-T88V receipt printer, cashier check and endorsement printing, 2-sided ID scanner and more.




CANON CHECK & DOCUMENT SCANNERS
We offer a full line of internationally acclaimed CANON DR scanners. Equipped with industry standard ISIS and TWAIN drivers, imageFORMULA scanners provide optimal performance and easy integration with many third-party software applications for both check and document scanning. Other bundled software for select scanners can assist in business card scanning as well as file archiving, retrieval, sharing, and much more.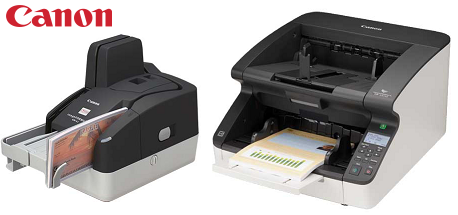 STAR MICRONICS FVP-10 POS PRINTER
The FVP-10 features an ultra high print speed of 250mm/sec and front paper loading for easy paper roll changing. Its square design & front paper loading allow for it to be easily under-counter mounted or used as a platform to mount other devices. Featuring onboard USB and receipt compression for paper saving, this high quality, high-speed printer offers performance that POS users have come to expect from Star.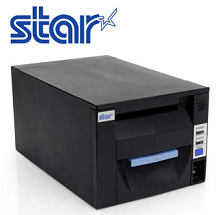 VIEWSCAN 4
MICROFILM SCANNER
Prior to the digital age, microfilm was the standard for document preservation. Now, thanks to ST Imaging's ViewScan 4, government employees, historians, students, researchers and businesses can bring these documents to life as easily as making a copy. Advances in computers and software allow this innovative microfilm scanner to instantly display high-resolution images, making browsing fast and easy. The ViewScan 4 can view and enhance all microforms, roll microfilm, microfiche, aperture cards, jackets, micro cards and even color slides. In addition, with its advanced hardware and all-new, user-friendly software, the ViewScan 4 becomes an invaluable asset to any institution that needs to retrieve information from their archival documents in digital form.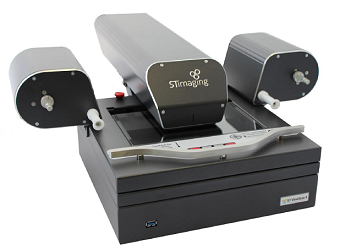 CONTENT MANAGEMENT SOFTWARE
Through it's out-of-the-box capabilities, OpenText ApplicationXtender allows the creation of an electronic file cabinet for information, enabling the capture, organization, and delivery of fixed content images, documents, reports, and other business critical information. Built on a central repository, ApplicationXtender is a scalable solution for image capture and storage and is designed for quick deployment.





TIMES 2 SPEED FILES
Times-2™ is a compact storage cabinet system which rotates for fast access from either side and gives double the depth for more multimedia storage. Unlike ordinary lateral files, the special rotary storage cabinet design takes space planning to a whole new level. You can save space, divide space, and place Times-2™ where no ordinary lateral cabinet can go. These versatile units can provide storage for items such as: Files in three styles (hanging, end tab, and top tab), binders, DVDs and CDs, office supplies, coats and personal items. Combining the storage capacity of a 4-drawer lateral business shelving unit with the efficiency and versatility of a 7-tier adjustable rotating shelving unit, Times-2 metal shelving units represent the wave of the future.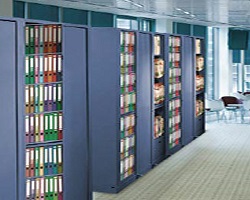 HIGH DENSITY MOVEABLE HARD COPY STORAGE
Unlike traditional stationary shelves, moveable shelving units are mounted onto a carriage and rail system that moves back and forth and/or side to side, enabling you to store much more in half the floor space. A mobile storage system will help you get organized, reduce safety hazards, and improve employee morale and productivity.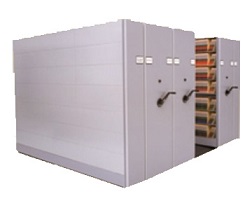 HARD COPY FILING
Paper documents will never go away so there will always be a place in business for hard copy filing solutions and Shell Office Systems can help you with your particular needs. Whether it's color coded file folders, custom dividers or internet printed labels we can provide the products you require.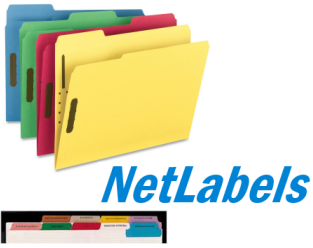 DOCUMENT SCANNING
For businesses and government agencies with large paper archives, Shell Office System's document conversion services can create instant-access digital files, searchable and sortable so that converted documents can be retrieved with just a click. We handle every aspect of the document scanning project, starting with a no-cost survey, pick-up and delivery, to preparation, scanning, and record return or destruction.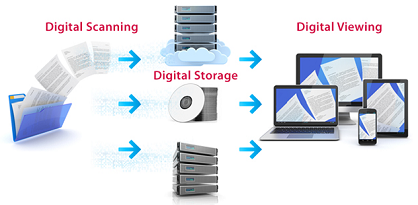 LARGE FORMAT SCANNING
Stop wasting time searching through flat drawers, tubes, and hangings. Eliminate the wasted space required to store these bulky items which are seldom looked at. We can convert your oversized documents, such as blue prints or engineering drawings, to digital files. Our staff is very knowledgeable about the requirements to properly operate our imaging equipment, and able to meet the needs of supplying the optimum capture of your originals. We offer gray-scale, color, and black and white scanning options that can be delivered in PDF, JPEG, tiff, or any other file format you specify.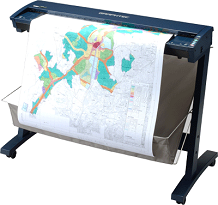 BOOK SCANNING
Shell Office Systems offers non-destructive digitization of bound books, bringing limited availability information to the masses. These books can be electronically archived, made searchable and optimized for the internet, and made available for print-on-demand. Our State-of-the-art technology ensures consistent page positioning and outstanding type integrity while maintaining or enhancing the quality of photographs and illustrations.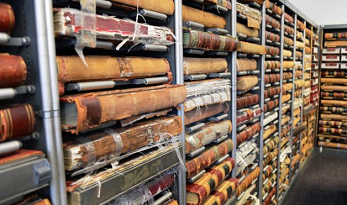 MICROFILM TO DIGITAL CONVERSION
Enjoy the benefits of converting your microfilm inventory to digital image files. You can reduce your storage space, more easily share your data with others, find that your retrieval & viewing of key documents using your PC is faster and easier, and have greater control of secure access to documents, files, and images.
Contact us for a no-cost estimate.